Tee Creek Herding Camps 2016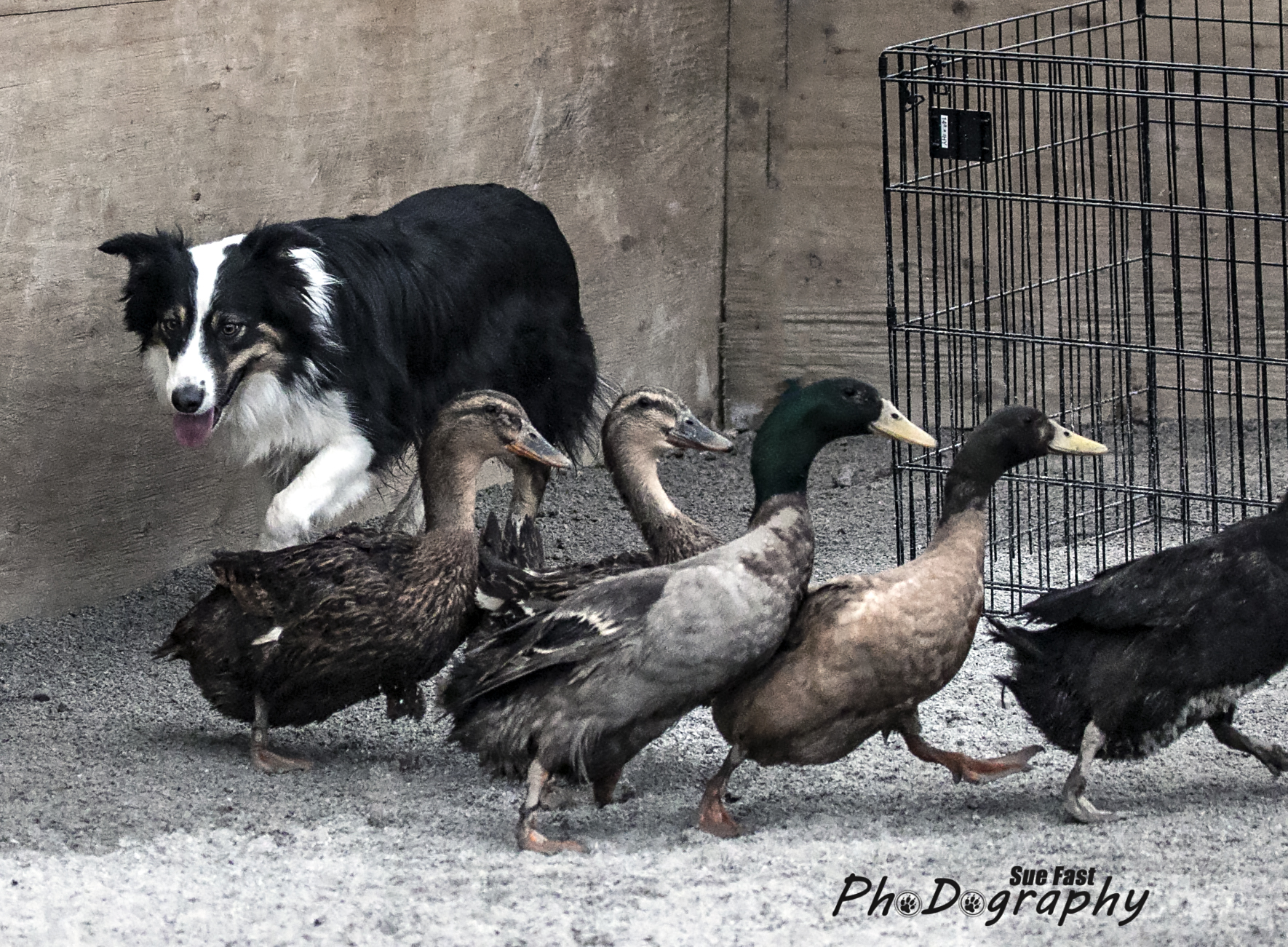 April 15th - 16th 2016 (Friday - Saturday) – Ducks and Sheep Camp

Two full days of training with multiple daily lessons. Lunch included.
This Camp gives participants the opportunity to work the ducks and sheep. Lessons are tailored to each participant's current level of training.
Lunch included.
Please contact Sue Neave (sueneave@sympatico.ca) to register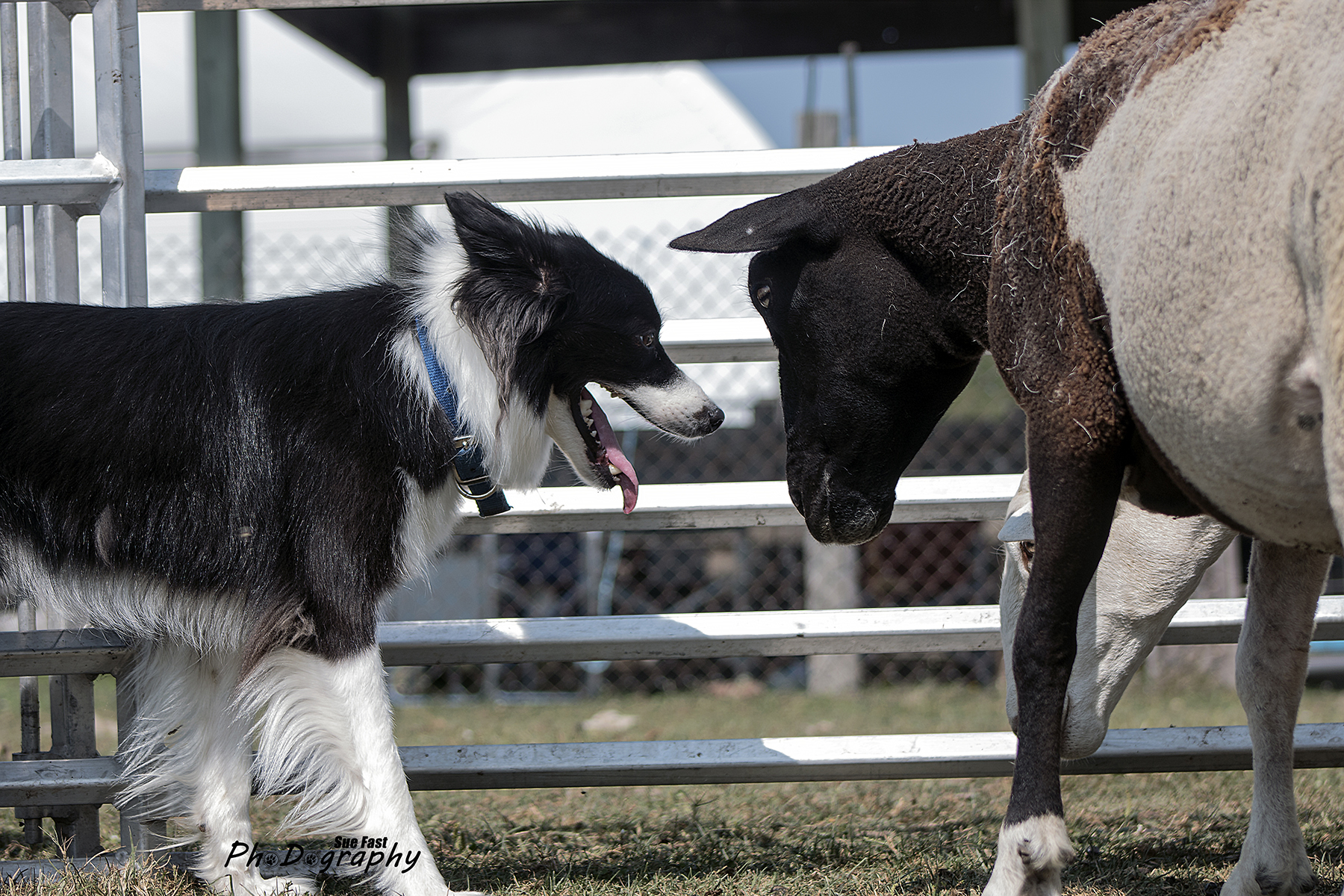 May 9th - 13th 2016 (Monday - Friday) – 5 Day Beginners Only Camp

Five full days of training with multiple daily lessons. Lunch included.
This Camp gives participants the opportunity to work All Stock. Total herding immersion for 5 intense days. Lessons are tailored to each participant's current level of training.
Please contact Sue Neave (sueneave@sympatico.ca) to register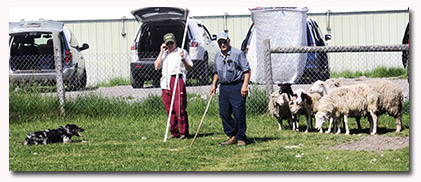 ***SORRY THIS CAMP IS FULL***
Roger Stevens Clinic - May 19-22, 2016
Farming and cattle have been a part of Roger's life since he was born. He and his father were partners until 1969, when Pincie Creek Farms was established. With a row crop and peanut farm, registered Polled Hereford brood stock and show cattle, plus 500 head of commercial mama cows and calves to look after, Roger badly needed some help. In 1972 he acquired his very first Aussie, Syd. Syd was followed a couple of years later by his two brothers, McKay and Mischief. These were the beginning of Pincie Creek Aussies and descendants of their bloodline are still found in the kennel. Following a very serious car accident in 1986, Roger was forced to give up all farming operations for about two years while he recuperated. During this time he lost his buddy Syd to old age, and thus began the search for working Australian Shepherds. Through diligent search, trial and error, and a stringent breeding program, Roger and his wife, Kathy, have what they feel are some of the best working dogs in the country. They emphasize the ability to work cattle, because that is what is in demand most in their part of the country. However, most of the dogs also work small stock.
In 1992 Roger acquired a little blue pup from Gary Ericsson named Hangin' Tree Blue Bear. He was a wonderful chore dog and companion, the smartest dog they'd ever owned, and just for fun Roger entered him in the ASCA stockdog trial in Gainesville, Ga. in October of 1992. Much to Roger's surprise, they earned a qualifying score and Roger was hooked. Since that time he has competed regularly in ASCA events and one or more of their dogs have qualified for the National Stockdog Finals every year since Bear became eligible in 1994. In 1999, Roger became an AHBA and ASCA stockdog judge. Roger and Kathy visited Tee Creek for the first time in May, 2012, and the 3-day clinic was an unqualified success.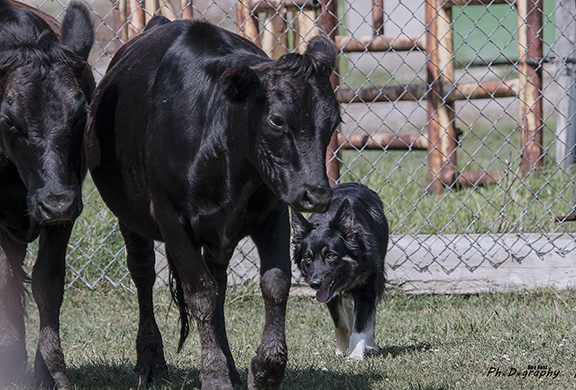 May 30th - June 3rd 2016 (Monday - Friday) – 5 Day Mixed Stock Camp

Five full days of training with multiple daily lessons. Lunch included.
This Camp gives participants the opportunity to work All Stock. Total herding immersion for 5 intense days. Lessons are tailored to each participant's current level of training.
Please contact Sue Neave (sueneave@sympatico.ca) to register
---
Note to our participants: We accept debit & credit cards (as well as balance transfers) via Paypal. E-Transfers are also now available. If you would like to use this option, send your payment to webmaster@teecreek.com and please make sure to include the name of the clinic you are registering for in the Subject line. Please choose Canadian funds as your currency and Paypal will convert at the current bank rate. Pay Pal payment please add 5%. Thanks If you would prefer paying by check, please check your registration form for the information.